The 3 Year Danube Anniversary T-Shirt is Here!
We asked Maria Zurbagiu, the great illustrator behind this amazing drawing, to create something that we can share with you for this memorable day. So thank you Maria for the awesome depiction of our 3 years!
We surely thought a lot about our little time of existence during these last weeks of quarantine. We can say we are really humbled by your support & love. We will continue to work on our mission to spread our love for skateboarding & mankind.
SHOP HERE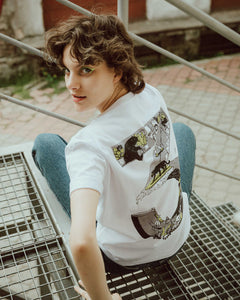 DANUBE ✖︎ SUBCARPAŢI
- Extremely Limited Quantities -